2015 Writers Conference
Arkansas Writes!
White County Creative Writers' 20th anniversary salutes writers of Arkansas.
White County Creative Writers' 20th Writers' Conference was held September 5, 2015 on the second floor of the American Heritage Conference Center at Harding University in Searcy, AR. In addition to the conference, 15 contests were offered. Click contests for details.
Featured Speakers
Jan Morrill

Jan Morrill was born and (mostly) raised in California. Her mother, a Buddhist Japanese American, was an internee during World War II. Her father, a Southern Baptist redhead of Irish descent, retired from the Air Force. The Red Kimono, (University of Arkansas Press, January 2013), as well as many of her short stories, reflect memories of growing up in a multicultural, multi-religious, multi-political environment. The Red Kimono remains on the University of Arkansas Press Best Sellers list.
Her award-winning short stories and memoir essays have been published in Chicken Soup for the Soul books and several anthologies. Recently, she was nominated for the Pushcart Prize for her short story "Xs and Os," which appeared in the Voices Anthology. An artist as well as a writer, she is currently working on the sequel to The Red Kimono.
Jan found mixed blessings growing up as the oldest of five children. Responsibility, multi-tasking…all lessons that serve her well as a writer. And the writing itself is a learning experience, giving her insight into her own life. Jan's two children are grown, but she now has an adorable little grandson who helps her to see the world through a new lens.
---
Jim Barton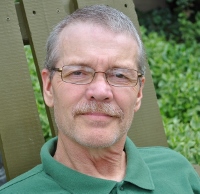 Jim Barton is the author of four collections of poetry and has been published in nearly 200 literary journals and e-zines nationwide. His writing has garnered more than 450 awards, including a Jim Stone Grand Prize, two Sybil Nash Abrams Awards, the Arkansas Award of Merit, back-to-back wins in the San Antonio Poetry Fair, and three consecutive wins in the Grand Prairie Festival of the Arts. He has spoken at numerous seminars, conferences and conventions in Memphis, Ocean Springs, MS, Little Rock, and throughout Arkansas. Jim is married and has, with his wife Cathy, seven children and five grandchildren.
He lives in the scenic Ouachita River bottoms of L. A. (Lower Arkansas)
---
Tommy Hancock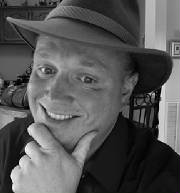 Steeped in pulp magazines, old radio shows, and all things of that era's pop culture, Tommy Hancock lives in Arkansas with his wonderful wife and three children and obviously not enough to do. He is Partner in and Editor in Chief for Pro Se Productions, is an organizer of the New Pulp Movement, works as an editor for Seven Realms, Dark Oak, and Moonstone. He is also an award winning writer for various companies, including Airship 27, Mechanoid Press, Pulpwork Press, Dark Oak, and Moonstone.
Tommy works as Project Coordinator for Moonstone as well as produces and hosts two podcasts: PULPED! THE OFFICIAL NEW PULP PODCAST and PRO SE PRESENTS: THE PODCAST.
He is also the man behind GUMSHOE RESEARCH CONSULTANTS, a company providing research services to writers of all types.
2015 Contests
White County Creative Writers' 20th Annual Writers' Conference featured 15 contests sponsored by both members and supporters.. We appreciate those who encourage our craft, and gratefully acknowledge their contributions.
1. White County Creative Writers' Award – Children's story for ages 6-12, 700 word maximum. Awards $50/$30/$20. Sponsor: White County Creative Writers
2. Out of the Box Award. Modern Haiku or Tanka. Line limit-5. Subject: Nature. Awards $25/$15/$10 and $5 each for 3 HM's. Sponsor: Pat Laster
3. Zippy Kids Award – A parable, conveying a timeless truth in a modern setting. 300-1000 words. Sponsor: The Wantulok Family/Zippy Kids
4. Flghts of Fantasy – Short Story, 2500 words max. Protagonist learns he/she can fly, and must choose how to use this talent. Sponsor: Carol Hodges BRIEF critique given if requested on the 1st page.
5. Dot Hatfield Award – Tell Me About Your Story. Tell what inspired a particular fictional short story or novel you wrote. Dream, brainstorm, news, muse? How did you get from blank page to finished project? 1200 words max. Sponsor: Dorothy Hatfield
6. Fiction with a Slant – Short story based on a true account/fact, disguised or transformed into fiction. 1200 words max. Sponsor: White River Writers' Guild.
7. What Dreams May Come – Poetry, free verse. 40 lines max. Subject: Dreams. Sponsor: Kim Vernon
8. Del Garrett's Gimme The Creeps Award – a 1,000 word outline for a Twilight Zone TV segment with the opening narration, plot outline, and closing narration "…in the Twilight Zone." Sponsor: Del Garrett
9. Erdel Family Award – Short story. Mystery. There must be a dead body found. 2500 words max. Sponsor: Ellen Erdel Withers
10. Roberts Family Ark Award – Character sketch. 500 words max. Sponsor: RobertsFamilyArk
11. Just For Fun – Essay. Humorous childhood memory. 1000 word max. Sponsor: Patsy Pipkin
12. CAW Award – 350 word advice column for newlyweds ages 70 and 45. Sponsor: Central Arkansas Writers
13. Straight Eight Award – Exactly 8 lines of humorous rhymed poetry. Sponsor: Gayle Glass
14. For Papa – 6 word story in the tradition of Hemingway. Sponsors: Rhonda Roberts/Chris Henderson
open to Arkansas residents only
15. Village Writers' Club Award – Humorous short story, 1500 words max. Sponsor: Village Writers' Club – Hot Springs Village, AR.
2015 Conference Sessions
Here's a synopsis of each session at the 2015 Conference.
Jim Barton – Poetry: The Sharpest Tool in the Writer's Kit. We'll look at how poetry and the use of poetic devices can improve most types of writing, from fiction to creative nonfiction to memoir. Poets must use the fewest words to express the most in their writing. As writers in other genres have found, the techniques of poetry can improve their own style and content. We'll discuss examples, talk about the nuts and bolts of poetry writing, and do some exercises that illustrate the use of poetry to sharpen our fiction and nonfiction.
Why Historical Fiction? — Hindsight is 20/20. But how can we best gain historical hindsight? Jan Morrill's blog, http://theredkimono.com/, discusses history and historical fiction, as well as cultural issues relative to her book, The Red Kimono. Using examples of historical facts vs. historical fiction, Jan Morrill will demonstrate how historical fiction can be an effective means of remembering history as readers experience events through a character's eyes.
Tommy Hancock – BOOKS THAT GO BOOM! The ins and outs of Genre Fiction- A presentation about Genre Fiction- What it is, why it's popular, and the do's and don't's of writing and publishing it!
Jan Morrill – Creative Characterization – Through letter-writing, photo prompts and point of view exercises, will demonstrate methods to develop characters who will better drive a story. Workshop includes several exercises.
"Of all the workshops I present, my favorites are those centered around character development. There's nothing better than seeing an author's eyes widen when their "aha" moment arrives and they discover something new about their characters.
For me, characterization is one of the most important elements of fiction, because everything is seen through the eyes of the character. If we want our readers to keep turning the pages, those characters must be multi-dimensional–with conflicts and secrets waiting to be discovered."