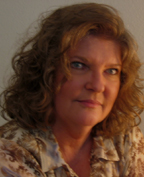 Every few months, we spotlight one of our members.
This period, Christine Henderson shares a tale with you.
Enjoy her work!
---
The Woodcarver
by Christine Henderson
When I close my eyes, I can still see him sitting among the wooden curls. Back bent, eyes focused, hands moving gently along the fine curves that he delicately shaved down to perfection, his mouth moving in silent conversation with the women.
He used to build tangible things. Chairs. Tables. Cabinets. Beds. My sister had an elaborate headboard that he created, using seven different kinds of wood in celebration of their seven years of marriage. That, too, was long ago, and she and their children are but memories.
After their deaths, he would sit at night and stare into my fire with such intensity that I thought he might spring up and throw himself into it. The fire could only remind him of the night his wife and their children, sleeping peacefully above the shop, perished when the sawdust and shavings burst into flames. He was delivering a table to the mayor's office by midnight, as promised.
For a long time he refused to work. His spirit found refuge in some corner under his heart, and he cried when he heard the children in the schoolyard laughing and playing at their games. He curled up in a ball when he heard the voices of the women in the church, practicing hymns for Sunday. I could only watch silently, understanding his sorrow, feeling my own pain.
Eventually he picked up his tools. He re-built the shop – smaller this time, but workable. But now he fashioned unidentifiable objects. He found forms in the wood and brought them out, many pieces that looked like they had come straight from the mouth of hell. He found the shape of fire in the grain. He found knots of pain. He found ways to make his grief solid and worked to transfer it from his body into the wood.
Then one day a miracle happened. One block of Ash – light, airy, with fine delicate lines – presented itself to him. He approached it with the gouge, like a weapon, and paused. He put the blade down and ran his hand over the wood, as if listening to some silent song, and a single tear rolled down his cheek.
A few days later, I visited him and saw it in the middle of the room. It was rough still, but had form. Feminine, wistful, alluring. He was smoothing it with a sliver of fine sandpaper, whistling a low, haunting melody. The figure seemed to glow at his touch, responding to the – what? Love?
When I asked he said it spoke to him and said it was time he released the family. It was time he cherished their memory instead of wearing their deaths. I agreed, and silently celebrated. Perhaps he would recover after all.
He began to create beauty. In small pieces he found free shapes that seemed full of joy. When placed in groups, they complemented each other and energized the room. In larger pieces he found grace and dignity. Madonna-like images that at once embraced you and held you spellbound. Sometimes I found him arranging and rearranging the different pieces, as if creating his own vignettes, and you could feel his affection for them.
The women were special. The first one, you could tell, was a tentative experiment. But as he made a few more they improved. The last few took your breath. It was as if, when you encountered them, they breathed with, or for, you. And they were beautiful. He took his memory, his love, and carved them with a fine, gentle hand. He caressed each one, giving the wood a burnished, oiled look with wear. They always sat, or stood, in the garden with the smaller figures, and he gazed at them from the porch with benevolence.
Once I asked why they weren't inside where he could be with them after dusk, and he violently shook his head. They belonged to nature, he said. Free and unfettered. They were not women of the night, to be viewed in gloom, but daylight women, to celebrate life and enjoy the open spaces and the company of others. Able to move with the wind – not trapped inside; not to fall victim to flame and dark, violent shadows.
Ahhh, I said, understanding.
Then he moved his shop out into the garden, and began building chairs and tables and desks again –but never another bed. You could hear him whistling as he worked, talking with his women, consulting them on design or color or texture. Some of the schoolchildren stopped on their way home in the afternoons and walked among the figures. He sat on the bench, or stood close by working on one of his projects, and talked and laughed with them, inviting them to name their favorites. In his way, he was content.
At night he sorted the stacks of wood on the porch by moonlight so he would know where to begin when the sun arrived. He slept wherever he happened to be when the tiredness caught him. But on dark, moonless nights, or cold, rainy ones, the demon returned and he retreated like an animal into the dark shop-turned-cabin, sleeping on a cot in the corner, buried in a mountain of hand-me-down quilts and coverlets, never using the fireplace.
But he seemed happy. He seemed to have accepted his history. And one bright, sunny afternoon, when I brought him his dinner, I found him embracing the most beautiful – the one that looked like my sister – where he had fallen when his heart failed.
fini
---
Christine Gayle Glass Henderson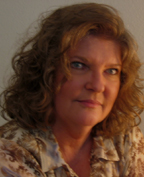 Christine writes poetry, essays, fiction short stories, and loves entering contests.   In 2006 she published her first chapbook, Having Fun, and Between the Lines, a reference for beginning writers. Chris always has a novel (or two) in progress – she may even finish one this year!
For three years, Chris served on the submissions panel and as Poetry Contributing Editor for T-Zero Expandezine, an e-zine for beginning writers. She has spoken to several writing groups on finding fun in poetry, and facilitated a workshop for the Arkansas Parks and Tourism travel writers.
A member of WCCW since 1995, Christine has served in every office, some several times, and been active in planning of the annual conference.
Writing as Gayle Glass, her blog, The Looking Glass (gayleglass.net) garners new followers weekly. Follow her as Gayle on Facebook, too!
Currently she is a free-lance writer.
Christine is also WebMaster for W.C.C.W. Please contact her with any suggestions or queries. gayle.glass@ymail.com