We're White County Creative Writers
Since 1995, the White County Creative Writers group has had but one goal:  improving our craft. In this process, we have discovered that there are no rules! What challenges one member may come easy to another; what some have questions about, others furnish answers. That's what makes this group work.
We have invited educators, authors, publishers and editors to speak to the group, formed critique groups, had members share learning experiences from other groups or workshops they have attended, and discussed what works and doesn't work for each of us. Over the years, some of the beginners have become masters, and the students have become the teachers. Each year brings new members who come either with one simple question — "What can help make me a better writer?"— or experiences they are eager to share.
WCCW has undertaken such community projects as an annual poetry reading in celebration of National Poetry Day, writing contests for students in White County and an open challenge to groups and citizens of White County to raise funds for the public library.
WCCW also enjoys a close relationship with the staff at Harding University, and is included in many of their on-campus activities. This participation is very special to us, and we extend our thanks to them.
2021 Summer Writing Contests.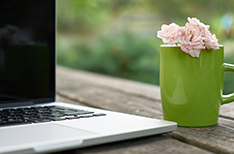 To bring in the Lazy Hazy Crazy Days of Summer, WCCW is sponsoring two new writing contests.
The contest deadline is May 29, 2021. Click here for more.
25th Annual Writers Conference, 2020
The 2020 White County Creative Writers Conference was held September  5, 2020  in Searcy Arkansas. Meg Dendler and JC Crumpton were our featured speakers. The Conference included an Awards Luncheon congratulating winners of our 25 contests.
Click here for details about the 2020 Writing Contests.
WCCW Group News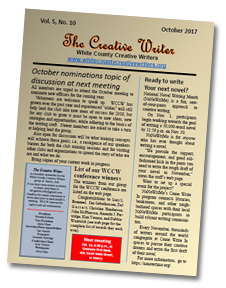 Each month WCCW Press Secretary Del Garrett prepares a group newsletter for easy download offering news and updates of all WCCW activities, as well as additional information of interest to all who are passionate about living the writing life.
You can download the most recent newsletter by clicking the link below. Links to all newsletters can be found in the sidebar column. (Scroll down if you are using a handheld device.)
Download the April 2021 Newsletter
Click here for a complete list of newsletters
---
Come to one of our meetings!
If you live in Central Arkansas, then we invite you to come visit us! Bring your pens, pencils, laptops, iPods, iPads, Smartphones, Touchpads, or whatever device you choose to use, (plus your imagination), and check us out!
WCCW meets the third Monday of every month from 6:30 to 8:30 p.m. in Simmons First Bank, 401 South Main Street, Searcy, AR.
Our next  regular meeting is scheduled for Monday, April 19, 2021. 6:30 p.m. We will meet at the Shelter Insurance Building,  1901 W Beebe Capps Expressway, Searcy. Bring a chair and a wear a mask.
---
Check out our blog!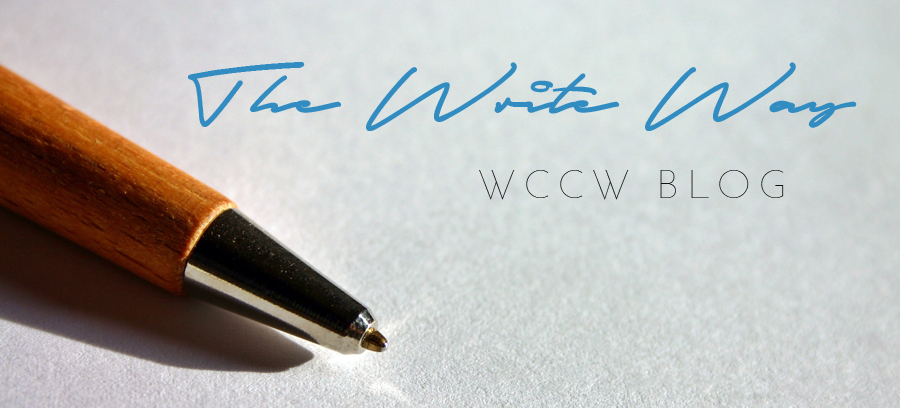 WCCW has a blog especially for writers.  It's called The Write Way.  Members of our group post articles on anything and everything related to the writing process: finding inspiration, tips & techniques, improving your craft, finding your voice, and more. Click here to read our newest post.