NEWS & EVENTS: WCCW
There is so much happening at White County Creative Writers among our members and our friends. Here's some information about recent news and scheduled events, as well as other activities of interest.
By the way, if you have a newsy announcement to add to this page, please let us know.

LOOKING AHEAD

October 12-14, 2023 
Ozark Creative Writers. Writing in the Ozarks Conference featuring Jane Friedman and Jeff Shaara. Held in Eureka Springs, AR. Details here.

September 30, 2023 
Contest deadline for Paul Cave Prize for Literature. Contest details here.

September 2, 2023
The 28th Annual White County Creative Writers Conference in Searcy AR. Details here.

August 21, 2023 (Monday)
WCCW Meeting. 6:30 p.m. Getting ready for Conference.

July 17, 2023 (Monday)
WCCW Meeting. 6:30 p.m. Writing inspiration and motivation.

June 19, 2023 (Monday)
WCCW Meeting. 6:30 p.m. Read around for all AWC contest winners and participants. We meet in the Conference Room at Simmons Bank.  Details here.

June 3, 2023 
Arkansas Writers Conference. Location: Hilton Garden Inn, North Little Rock. Details here.
---
MAY 2023
R&W Publishing's New Editor
May 19, 2023. We're happy to announce that Lisa Lindsey recently became a line editor for Roan & Weatherford Publishing Associates, where her obsession with grammar rules are put to good use. Congratulations Lisa!

Raven's Inn Press Releases New Anthology
May 18, 2023. The Vault of Terror: Tales to Tell Vol. 5 — a collection of stories designed to tickle your spine while making your blood run cold — was recently released by Raven's Inn Press. It features the work of several WCCW members, including Gary Breezeel, Dr. Rebecca Foster, Lisa Lindsey, John McPherson, Gary Rodgers, and Don Money, and Del Garrett. You can find it on Amazon.

Another Great Meeting!
May 15, 2023.  Our May meeting was attended by 23 members and guests. The program, led by Donna Nelson and John McPherson, included a lesson on poetry basics, followed by a read around of poems brought by members.

Oklahoma Writers Federation Contest Award
May 8, 2023 . WCCW member Don Money took 3rd place in the Oklahoma Writers Federation 2023 Writing Contest. The awarded entry was a memoir titled Last One on the Line. OWF sponsors annual contests and hosts an annual writer's conference each May.

Season Finale: WCCW Podcast

May 6, 2023. Podcast host Lisa Lindsey and guest host Jamie interview WCCW member Rhonda Roberts about her writing experience. At the same time, Rhonda interviews Jamie to get a kid's thoughts on what makes a good story. This concludes Season Two of the WCCW Podcast. Next season begins in September! Visit the Podcast page.

Creative Writer Newsletter, May Edition
May 3, 2023. WCCW Press Secretary Del Garrett has released the newest issue of The Creative Writer, our group newsletter. Here's the May issue. 30 p.m. You can view all newsletters from the past few years here.

Whispers in the Wind: Updated Edition
May 17, 2023. WCCW Press Agent and Arkansas Writers Hall of Fame member Del Garrett has recently republished his novel Whispers in the Wind: The Search for Jack the Ripper to include research footnotes for the material used in completing this investigation. This will help readers do their own research into this mystifying case. The updated version is available on Amazon.

Member Spotlight May 2023
May 1, 2023. Each month we spotlight a WCCW member, featuring a sample of their work. This month we spotlight Naomi Sechrest. You can view all recent spotlights here.
---
APRIL 2023
Our Poetry Winners
April 20, 2023 John McPherson won the Serious Verse Contest at the Spring Celebration sponsored by Poets Roundtable of Arkansas with an entry titled Godly Timing. Also, Alyssa Darby won second place in the PRA March Contest with her poem Dust. Congratulations John and Alyssa!

Another Great Meeting!
April 17, 2023. Our April meeting was attended by 23 members and guests. About a dozen writers shared their stories in a group read around. Then we folded conference brochures, ate lots of snacks, and took part in some great conversation! Here are some pictures.

Don Money's New Story

April 10, 2023. WCCW member Don Money has been published again! The story, Protocol, appears in Martian Magazine, Issue #8. It will also be included in the year end anthology. Congratulations Don!

WCCW 2023 Writing Contests
April 5, 2023 The 2023 WCCW Contests are ready! You don't have to be a member to enter as many contests as you like! Details here.

 New Podcast Episode Released!
April 4 , 2023
The Gary & Gary Show. Gary Rodgers and Gary Breezeel share their secrets for winning contests. LISTEN HERE.
---
MARCH 2023
 A New Contest from Tim Saunders Publications!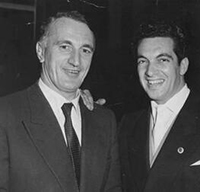 March 30, 2023. An exciting prize for emerging writers launched this day. The Paul Cave Prize for Literature invites submissions for all forms of poetry, flash fiction, short stories and even novellas up to 10,000 words. Entries close on September 30. Winners of each category will also receive a complimentary copy of The Paul Cave Prize for Literature 2023 book. More information can be found here.

WCCW Member is Published … Again!
March 28, 2023.  Congratulations to Don Money who has just had three new stories published in the recently released anthology Dark Stars. The stories — titled Sunset Cruise, Wrong One, and Void Madness — are each 100 words in length. Congratulations Don!

WCCW Member is a Contest Winner!
March 22, 2023. Donna Nelson, who serves as secretary for White County Creative Writers, won first prize in the Poet's Roundtable of Arkansas February contest. The name of her winning entry is Enduring Winter Weather. The type of poem entered was a Hexaduad — a 12-line poem compromised of rhymed couplets. Congratulations Donna!

A Great March Meeting!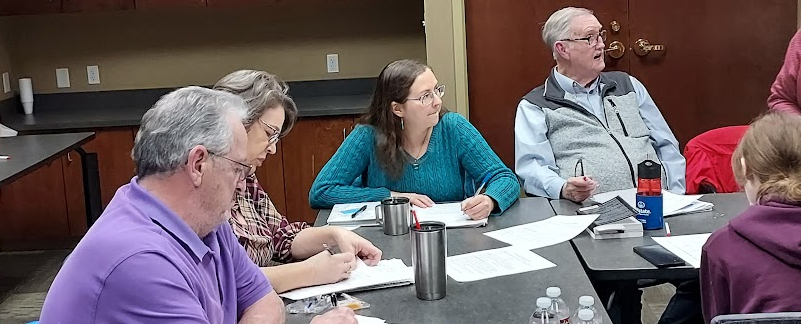 March 20, 2023. We had 25 in attendance for our March Meeting. The program, led by Donna Nelson and John McPherson, featured a review on the basic elements of poetry, as well as guidelines for those who critique and judge contests. The follow up assignment to this meeting: write a poem of any style for the May Meeting read around.  More details here.

  WCCW Member Published in Troopers Quarterly
March 8, 2023. A short story written by WCCW Member Don Money was recently published in Troopers, a quarterly publication devoted to military science fiction. The story is titled Sentinel. Troopers Quarterly is available in Kindle format at Amazon.

Dot Hatfield's New Column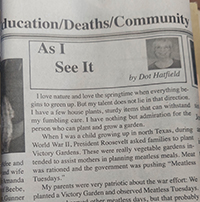 March 5, 2023
Dot Hatfield, a member of the Arkansas Writers Hall of Fame since 2020, is now a contributing columnist for the Beebe News. Her opinion column (op-ed) "As I See It" appears monthly in the hometown weekly newspaper.


 New Podcast Episode Released!
March 4 , 2023
Getting Paid to Lie. Listen to WCCW Podcast host Lisa Lindsey talk about the process of writing fiction. LISTEN HERE.
---
FEBRUARY 2023
A New Book from Del Garrett!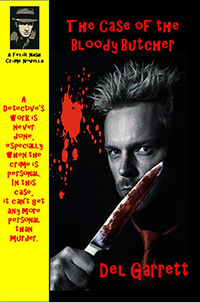 February 27, 2023. Del Garrett has released the fourth book in Felix Nash, Private Detective, series.
Introducing Felix Nash launched Del's hard boiled private detective series in March 2022. Nash's adventures continued with The Case of the Deadly Dame in May, and The Case of the Stolen Jade Buddha in July.
For 2023, Garrett just published The Case of the Bloody Butcher, available at Amazon.
"My first book grew out of a short story I'd written for a contest. It won 1st Place," Garrett said. "I liked the character so well that I decided to introduce Felix Nash as a novella-length private eye series."
Avoiding the usual suave, sophisticated gentleman private investigator type, Garrett's depiction is a more gritty, in your face, down and dirty ex-soldier, ex-cop who barely gets by on his bills, using his cheap apartment as his office and taking whatever cases he can find just to survive.
Garrett said he didn't know how far his Felix Nash series will take him. "I'll write (about Nash) until I run out of ideas," he said.
You can view Del's profile page here.


Another Great Meeting!
February 20, 2023. We had a great turnout at the February meeting, with 21 in attendance. After some conversation and taking a little time to get to know our guests, Anthony Wood led the program — a presentation packed with ideas about how to judge / evaluate / critique a short story. The follow-up assignment is to write a 500 word short story that will be read in the April meeting. See our meeting schedule here.

  Valentine Contest Winners Announced!

February 10, 2023. WCCW sponsored two Valentine Contests this year, and the winners have been announced. Congratulations to Peggy Sanders for winning 1st place in the Prose Contest, and to Mike Bass for 1st place in the Poetry Contest. And thanks to all who entered! You can read the full contest details here.


  New Podcast Episode!
February 4, 2023
Supporting Local Authors. Find out how you, the reader, are needed to help small press/local authors. LISTEN HERE.
---
DECEMBER 2022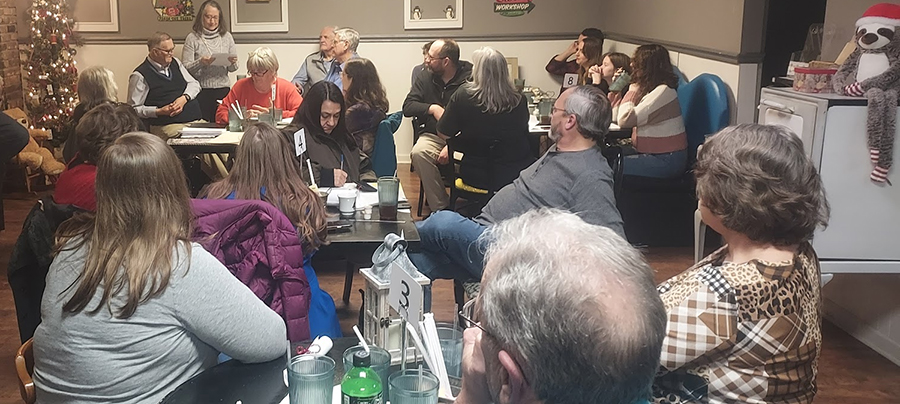 The WCCW Christmas Party, 2022 Edition!
December 12, 2022. We had a wonderful time at the 2022 WCCW Christmas party on December 12. More than 35 people were there, including kids and spouses. The party was held at Daisy's Lunchbox on the Court Square in Search — and the food was amazing.
After the meal, we took part in a read around. More than a dozen members shared their stories and poetry, with everyone guessing who wrote which piece. No question about it: there are a lot of talented people in this group!
You can view pictures of the Christmas Party on our Facebook page.
---
NOVEMBER 2022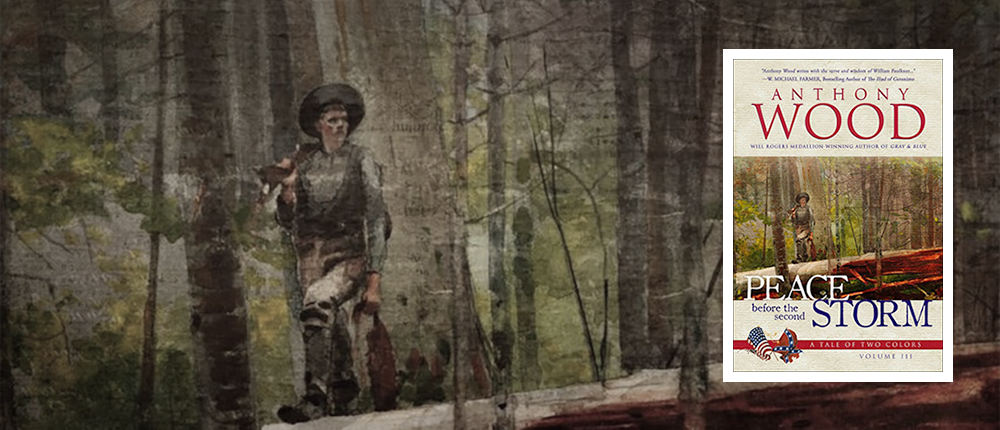 Anthony Wood's Third Novel Is Now Available!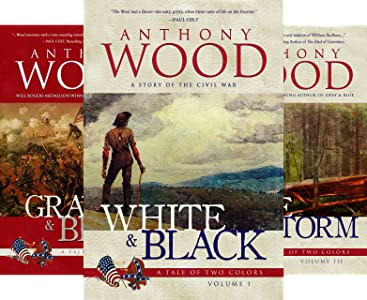 November 2022. Tiree Press has announced the release of Peace before the Second Storm, the third volume in Anthony Wood's historical fiction novel series, A Tale of Two Colors.
A Will Rogers Medallion Award winning author whose work has been published in Saddlebag Dispatches, The Vault of Terror, and The Avocet: A Journal of Nature Poetry, Wood has also won a number of writing contests. He serves as Vice President for White County Creative Writers, Assistant Managing Editor for Saddlebag Magazine, and is a member of Oghma Creative Media's Executive Board.
In Peace before the Second Storm, the main character Lummy Tullos travels to Winn Parish only to discover the real reason his wife Susannah died. After settling matters there, he returns to the home of his birth, Choctaw County. It is there he wrestles with what his next step should be—lead a quiet and secluded life or switch sides to help end the war. The adventure has really only begun.
The first two volumes in this series are White & Black, (released May 2021), and Gray & Blue, (released May 2022).
You can find Wood's series on Amazon.com or wherever fine books are sold. Visit Anthony's profile.
---
SEPTEMBER 2022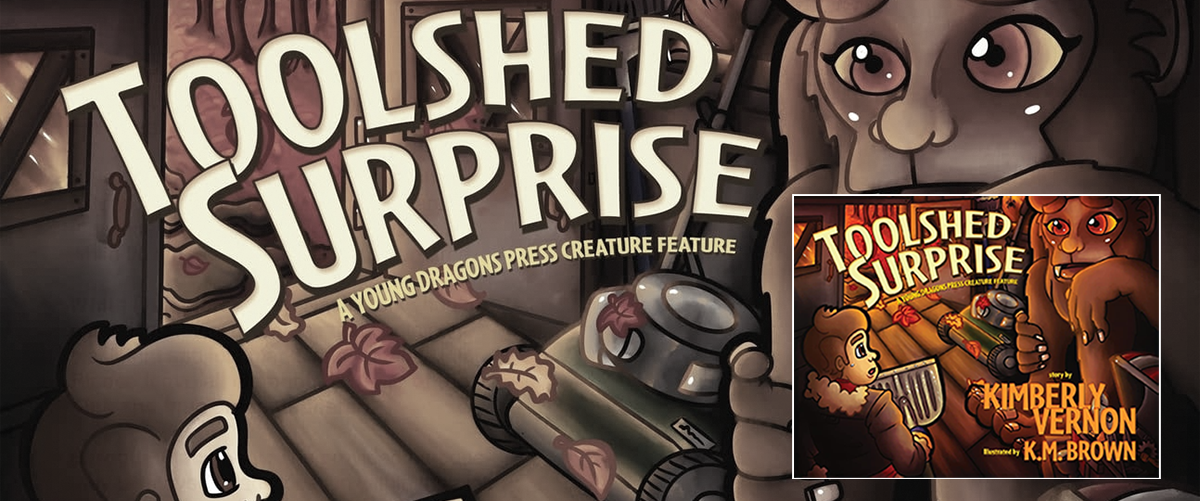 Kim Vernon's Toolshed Suprise Has Been Released.
September 1, 2022. Young Dragons Press has released Toolshed Surprise, Kim Vernon's picture book for children. It is available on Amazon.
The story: The last thing ten year old Timmy wants to do is go into the spooky old toolshed and get a shovel for his mom. Fearing snakes, spiders, and mice, the last thing he expects is a big hairy creature who is scared too. Who is this smelly creature? Can Timmy help him escape before his mother finds out?
Kim says, "I wrote the story about three years ago for a contest that called for Bigfoot stories. In 2020, Young Dragons Press sponsored a contest for a children's story, so I made a few revisions and entered the story there. The story won first place, and they expressed interest in publishing it.
"Toolshed Surprise is a fun little story, with a subtle, kind message. The illustrations are bold and colorful, and overall, I think it is a beautiful book. I hope you'll check it out."