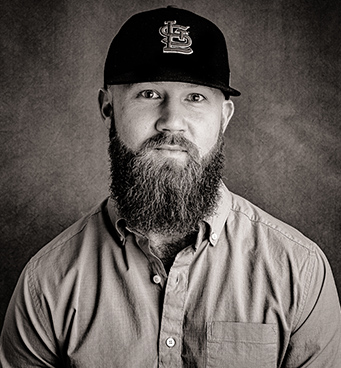 Eli Cranor has been referred to as a writer to watch, a fresh new voice of the South. From experience in reading his work, his writing delivers gripping narratives and deeply compelling characters.
His debut novel, Don't Know Tough, won the Peter Lovesey First Crime Novel Contest and was named one of the "Best Books of the Year" by USA Today and one of the "Best Crime Novels" of 2022 by the New York Times.
Eli's latest release, Ozark Dogs, is already garnering rave reviews. I was fortunate enough to steal away a little of this Arkansas writer's time to answer a few questions on writing.


Thanks Eli for taking some time out of your busy schedule for this interview for our White County Creative Writers blog. Both of your novels, Don't Know Tough and Ozark Dogs, are getting lots of well deserved praise.
1. How did you get your start in writing?
I got serious about writing when I met Dr. Johnny Wink my senior year at Ouachita Baptist University. I still call Johnny every Tuesday, and he proofs everything I write.
2. What is your daily writing schedule like?
I write longhand at 5am, before the kids get up and the emails start flooding in. I try to get 1,000 words.
3. Where do you get your ideas for writing?
Walmart!
4. What is the most important aspect in developing characters for your novels?
To make sure the "bad guys" are just as believable as the "good guys."
5. The setting in your novels is an important element to the story, how essential is setting for you in storytelling?
Like MMA fighter Bryce Mitchel said, "Every time you put a mic in my face, I'm gonna say Arkansas!"
6. What is the toughest part of the writing process for you?
Tom Petty was right. The waiting is the hardest part.
7. What is your one best piece of advice for aspiring writers?
Write what you write and let the devil take the hindmost. A dear friend and great author from Kentucky by the name of Alex Taylor told me that once. Doesn't get much better.


More information about Eli Cranor including his full bio and books links can be discovered at his author website: elicranor.com.

Latest posts by Don Money
(see all)